Due to COVID-19 government restrictions, we are CLOSED TEMPORARILY until further notice. All memberships and direct debit payments are suspended during this period.
In the meantime, check out some great exercise you can do at home from our friends at Wellness on Time. It's $28 for 28 days worth of wellness activities (only $1 a day).
Thank you for your understanding and support during this unprecedented time. Please stay healthy, keep positive mind, wash hands and obey social distancing and self-isolation rules. We can't wait to welcome you all back again, meanwhile, please follow our Facebook page for the latest update. Let's work together to get through this!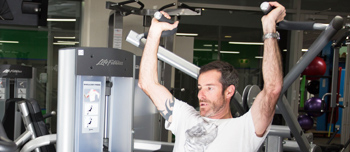 Looking for a Phillip Island Gym? Find us in San Remo, just over the bridge. It's a 24 hour gym so you can workout whenever you want.  Located half way between Cowes on Phillip Island and Wonthaggi.
Memberships start lower than $15 per week plus a one-off joining fee. Or buy an advance pass with no joining fee!
We are a small non-franchised health and fitness facility and proud to offer the first 24 hour gym in the Bass Coast.  A Phillip Island Gym because we are located in San Remo, only 300 metres from the Phillip Island bridge! 
Phone 03 5678 5533. Gym location - Shop 11, Bridgeview Complex, 157-159 Marine Parade, San Remo.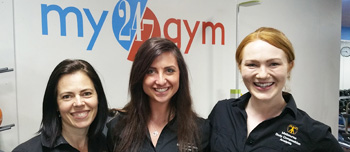 My 24/7 Gym has a range of cardio and strength equipment from the very best suppliers including Life Fitness, Hammer Strength, Star Trac and Solid Focus.
As a member, you receive 24 hour access to the gym so you can workout in your own time.
Showers and change-room facilities are available at My 24/7 Gym so you can even workout before work or during your busy day.
NO Small Print on all of our great value membership options! You can enjoy continued fitness during your Phillip Island holiday at our Phillip Island Gym in San Remo. Gateway to Phillip Island.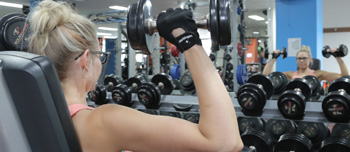 The gym is located in the Bridgeview complex between the San Remo and Westernport Hotels in San Remo, the seaside fishing village overlooking the Phillip Island bridge.  A perfect location for a Phillip Island Gym as you drive straight past going on or off Phillip Island.

There is plenty of parking in Marine Parade or the car park immediately behind the complex off Mary Grove and Park Road. Feel free to have a look when you are next in the area.
If you would like to sign up outside of our staffed hours, please call or email us to make a time.  We will happily meet you at the gym at a time that suits.  Contact us.